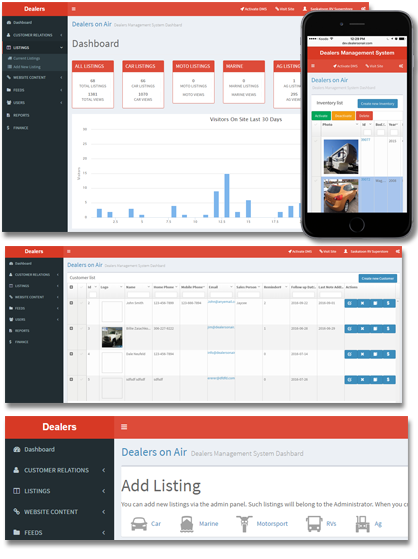 Sales Management
Customer information.
Lead and customer reminders.
Bill of sale and invoicing.
Inventory Management
Vehicle feature tracking.
Cost-per-vehicle tracking reports.
Multiple categories (New and Used Cars, Marine, Agriculture, Motorsports, and RVs).
VIN decoder included.
Mobile management – add inventory and pictures from your mobile device.
We also support group dealerships that need wholesale and shared inventory at multiple locations if needed.
Website Manager
Multiple templates to choose from.
Custom development if needed.
Edit your own content.
Fully integrated inventory.
Lead generation management.
External Feeds
Third-party inventory exports to sites like Kijiji and others.
Import inventory from other sites.
User Permissions
Control staff within your organization.
Limit access.
Added security.
Reports
Purchase reports.
Sales report.
Unit profit report.
Inventory report.
Inventory report with pictures.
Inventory report – sales copy.
Unit revenue report.
Unit sales cost report.
DMS Complete Dashboard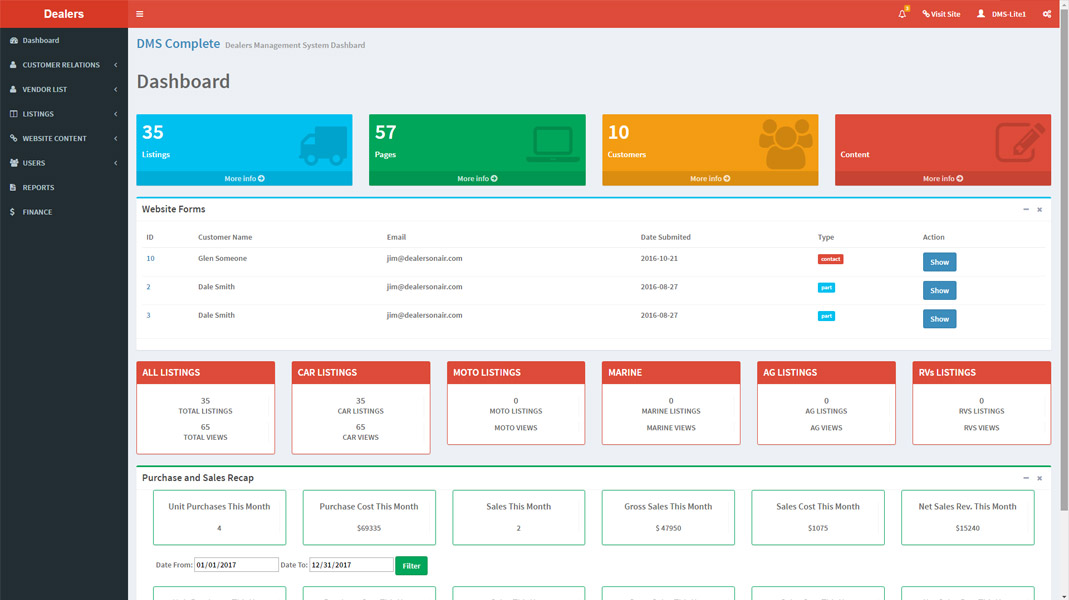 We are Mobile Ready!